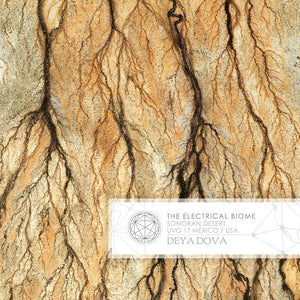 Digital Download Album
Album 3 of the Planetary Grid Music Collection - The Electrical Biome - recorded live on location in the Sonoran Desert within the vortex area of energy line intersection UVG Grid Point 17, one of the largest energy line intersections in North America traversing the Mexican and US border.
Here in the vast, open spaces the medicine is absoluteness. The electrical universe knows no walls or fence lines. Everything is energy. An open circuitry of human bioelectricity communing with the resonant, electromagnetic frequencies of the Earth.
This meditative mini album of 4 songs arose from being in reverence and deep listening with the desert horizons, antennae like saguaro cactus and sun scorched rocks of the orphic Sonoran desert biome. Enter this doorway in the desert and travel through conductive landscapes of moving, morphogenic memory and experience the transcendental tranquility and profound peace of our Earth that counts time in billions of years.