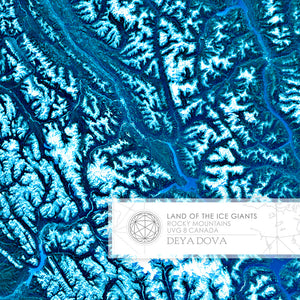 Digital Download Album
Album 2 of the Planetary Grid Music Collection - Land of the Ice Giants - is recorded live on location in the Rocky mountains within the vortex area of energy line intersection UVG Grid Point 8 Canada.
These five mystical songs arose from being in reverence and deep listening with the majestic glaciers and turquoise blue mountain lakes of this ancient land. High above the world, in the earthly resting place of angels, a-tuning to a crystalline bandwidth of ethereal frequencies. This music renews, elates and travels beyond space time. Journey, dream and expand with these songs that soar and sift through memory stored in ice, water, stone and ether.